Daikin VRV Life Comfort Systems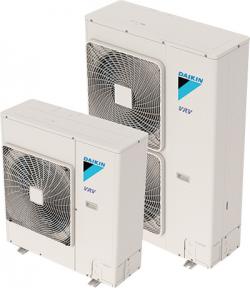 Since 1982, VRV* systems have become established as the standard for energy saving, flexibility and comfort. In short, VRV air conditioning systems reduce energy consumption compared to traditional central ducted systems. And when it comes to your energy bill, less energy consumed means less money spent. Now, VRV systems have been re-imagined and re-engineered to tackle the many challenges of the traditional systems with the goal of enriching the life of homeowners across North America. The many intelligent features included to benefit your comfort represent VRV LIFE.
VRV LIFE systems are a complete heating and cooling hybrid solution that can replace your existing system, while adding zones for additional comfort or expansion (up to 9 zones). This is also true for homes that do not have central air systems where a fully ductless system can be configured. With its slim design, the VRV LIFE System outdoor unit takes up less space than traditional air conditioning systems. This allows for flexibility when considering placement of the outdoor units, especially when dealing with zero lot requirements.
Click here to see the Daikin Fit System AC offering.
*The name VRV derives from this technology that we call "variable refrigerant volume."