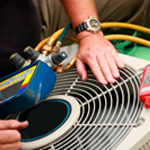 With regular maintenance you will prevent small problems from becoming big problems and ensure optimal performance of your comfort system. We also offer annual service agreements, which can reduce the cost of a Performance Tune-Up.
Benefits of regular maintenance will:
Reduce Cooling & Heating Costs
Improve Your Equipment Efficiency
Add Years to Equipment Life
Improved Dependability
Protects Your Home
Our Preventative Maintenance Program Includes
Inspect evaporator coil
Lubricate fan motor
Set manifold pressure
Monitor expansion valve
Check start and run capacitors
Test fan limit switch
Clean evaporator drain
Check start and run delays
Inspect blower wheel
Inspect filters
Monitor refrigerant level
Inspect valves
Tighten electrical connections
Measure voltage differences
Check flue
Evaluate safety controls
Measure amperage draw
Check flame baffle
Measure temperature difference
Clean and adjust burners
Inspect combustion chamber
Clean condenser coil
Evaluate vent system
Inspect heat exchanger
Adjust thermostat calibration
Set burner adjustment
Test thermocouple
Check fan blades for tightness
Measure gas input
Check combustion air
Please contact us to discuss our Preventative Maintenance and our Service Agreements in more detail. We offer multi-year discounts and will recommend a program that best fits your needs.